images Where#39;s the Common Sense in
hair rise common sense rapper.
ItIsNotFunny
01-06 01:19 PM
If this forum is strictly for immigration, then we wouldn't have allowed members to discuss anything other than immigration.

But IV allowed its members to discuss, degrade, humiliate muslims and Islam. Why didn't they stop it then?
I don't believe anyone directly condemns Muslims and Islam. Everyone has a great respect for the religion and its followers. The problem starts when one person condemns terrorists and other takes it on Islam. I hope you believe they are not related, then why some people react such way.
---
wallpaper hair rise common sense rapper.
common rapper sensibility.
unitednations
07-17 12:19 PM
Hi UN,
First of all my sincere gratitude to you for your patience and the time you put in to give a detailed reply to all cases.

Here's my situation(I think a case of status violation)


I did an L1 to H1 transfer in 2005. My L1 was valid till APRIL 2006. So my intention was to work with L1 employer till April 2006 and then switch to H1 employer.

H1 employer also applied for a change of status, which I was not aware of that time. I asked the H1 company's lawyer whether I could continue with my L1 employer after getting the H1 and she said it's fine.

So I got the H1B approval in Oct 2005, but still continued with L1 employer till APRIL 2006, then switched to H1.

Recently I came to know that this could be an issue. When I was filling the G-325A form, I wondered if I specify that I worked with the L1 employer till APRIL 2006, would they catch this?? Even if they catch , how big an issue would this be??

If I put the dates to reflect the dates to show that I quit my L1 employer in Oct 2005 itself, would this be an issue?? I guess in this case, if by any chance they ask for any further evidence like pay stubs or W2 in that period of time, I would be in trouble.



From what I have read from the forum, A lawful re-entry should clear the violation in my case right?? I haven't filed the I-485 yet. My I-140 is pending.
Do they catch this during I-140 stage??

ALSO CAN THEY DENY H1B DUE TO PREVIUOS VIOLATION OF STATUS, WHILE I RE-ENTER?? This is my biggest fear now!!!

Can I go to Canada/Mexico for stamping? where would I get an appointment at the earliest??




Thanks.

I am assuming that you haven't left the country since 2005?

Going from h-4 to h-1 or L-1 to H-1b is a gray area in regards to have you actually changed your status and what happens if you maintain your old status.

What is for sure is when you are on F-1 and you file a change of status to h-1b. For sure at this point your status is h-1b.

Some lawyers will tell you that if you continue on L-1 then you have violted your status; others will tell you differently.

Anytime there is a questionable issue then you definitely want to go out and re-enter and get an I-94 card. (use auto revalidation by going to canada). This will take the gray out of it.

Once you have used auto revalidation then tell the absolute truth on the G-325a. USCIS won't be able to do anything about it. However; if they dig into it and accuse you of fraud then you are in for a long and difficult battle.(note: checking status is #1 thing uscis does in examining a 485 application).

The big danger people will have is that regardless of whether people will be able to file now or later; the dates will go backwards. During this retrogressed time; uscis will pre-adjuidcate cases. Therefore, it is possible that they could deny your case but you wouldn't be able to re-file it until the dates have become current again.
---
2010 follows rapper Common and
satishku_2000
08-03 05:05 PM
What exactly is the difference between current and future employments in the context of Perm labor certification and 485. I have seen people using two things interchangeably to suit their arguments. In context of finding ability to pay is there a difference in the way adjudicator looks at two things?
---
2011 common rapper sensibility.
Thank, Q for Common Sense!
mariner5555
04-08 11:10 PM
I remember the 1990's UK housing crunch
http://news.bbc.co.uk/2/hi/business/7336010.stm

Being an energy saving geek, I also recommend buying something with a large south facing roof (for lots of solar panels).
Hi Mark,
a quick question - has IV thought about using the housing problem to push for faster GC processing (or for getting a very relaxed multi year EAD) ? a poll was conducted recently and as one would guess lots of legal immigrants are waiting for a GC before buying a house.
I am not suggesting that giving GC's to legals would solve the problem but I am suggesting to use it as a selling point. (ofcourse at the micro level even if 1 house is sold ..then it helps the economy ..and if 100,000 houses are sold ..it definitely makes a difference)
---
more...
common sense rapper. common
Rolling_Flood
08-05 08:19 AM
Mirage, in my own small way, i was also involved in the fight against Labor Sub. Cannot discuss it here as i do not think this is an appropriate forum.

However, i do understand your point of view. But, you have to realize that EB-1,2 and 3 are DISTINCT paths. "Time benefits" should not cascade across these different categories, and that is what i intend to fight legally.

I can provide more details in a week or so, when i have my final draft plan ready.

In your example the EB-3 guy was in the green card line before the EB-2 guy. Why on earth should he be asked to come in line after EB-2 guy if he decides to file a new one under EB-2. Why did not you wake up when Labor Substitution was going on. that was something which was utter non sense. People deciding to go for Green card in 2007 stood ahead of people from 2002 by substittuting a 2001 labor. Thank God it's gone.
---
2010 (apart from Common Sense)
Isn't the employee-employer relationship between employee and the consulting company ?
Why should USCIS get into the details of how the companies conduct their business ( like asking for client letters etc ) ?
Is USCIS supposed to do this?

USCIS probably does that to identify whether the job offer is bonafide. Especially with the rampant misuse of the system I am guessing thats how they make sure that all these problems like benching without pay, layering, working on lower salary and higher per diems are weeded out

Painful as it may sound -- to say the least it is in our(employee's) long term interest. Though it appears as though its a measure designed to be against the spirit of at will employee-employer relationship I think its going to cleanse the system and make it more viable for everyone -- clients, employers and employees
---
more...
of Common Sense#39;s classic
Rolling_Flood
08-05 08:39 AM
What do you mean "i am eligible for EB2"?????

A JOB is what decides EB1/2/3, not your imagined eligibility !!

If the job that you do requires no more than an EB3, then how are you saying your employer did something wrong? Why should you get to port to EB2 based on your "imagined eligibility for EB2"? Please explain that to me.

Remember, the JOB REQUIREMENTS should be there, it does not matter if you are a PhD from MIT...........


Get Lost 'Rolling_Flood' - you dont understand anything, that's why you started a post like this.

I'm eligible for EB2 but my employer forcibly filed me in Eb3 category. Now i'm thinking of porting from Eb3 to Eb2 after my 140 gets approved ( By filing a new PERM labor and new 140 of course )

What's wrong you see in my intentions ? Whats wrong you see in the law ?
---
2010 2010 follows rapper Common and
Where#39;s the Common Sense in
Let us be honest. A lot of us who came through body shops had to pay lawyer fee or had to take a cut in pay. Many of us had to sit in the bench for a long time with out pay. At the end of the day, not all of us are the best and the brightest but we are ready to work harder than the average Joe. With or without us this country will go forward. We are here to get a greencard and to become part of the melting pot. Please admit it my friends. I fully understands why many Americans are against us. We simply take their job. Then we insult them. Then we say, if we go back the American economy will go to hell. The companies are here for cheap labor. The congressmen who support them are the biggest receivers of their contribution. That is the reality. Let us not forget that. :D

When did we ever insult americans ? that is purely a figment of your own imagination. If we did we wouldnt have the face to ask for reforms to the GC process the way we are doing now. We never claimed america would collapse if we departed .. but make no mistake we DO make a HUGE contribution to this country, disproportionate to our relative numbers. Low wage bodyshops are the bad apples; that is hardly representative of the EB-H1B community at large. And it is highly cynical of you to believe congressmen initiate reforms solely for contributions; while that is a factor, it can never be the sole one. The american electorate is there to give them the boot next time they ask for their votes. You still have a lot to learn about how the world works my friend.
---
more...
house girlfriend Common Sense.
Cool down.....

I am not saying Infy and others are doing it right. If US asking more explanation that is fine with me, they should have used their brain before approving cases, not after. My point is consulting is not new to H1, even so called big company also do that via "permanent job".

All big companies including google,, yahoo, msft use tons of h1b consultants from Infy etc....

So if Infy gets affected, literally these firms get affected.

It is all a power game, where the fittest will survive. it may only be the weaker and smaller firrms that will find it difficult to adapt to such situations.
---
hair Thank, Q for Common Sense!
means common in hip-hop.
If you go through the transcripts of his shows over the last 4-5 years, he is stauncly against everything foriegn, period. He hates H1-Bs, absolutely hates indian call centers , hates cheap chinese goods, hates illegal aliens ... he is not just anti-immigrant, he is xenophobic.
The reason he is so popular is because he appeals to populist sentiments .. its the easiest thing in the world to blame foreigners when the economy is bad and believe everything will be hunky-dory if they are kicked out.


I used to watch his show for 2 yrs. This is what exactly he wants to do. I agree 200% to the above passage. He wants to build walls for everything, technolgy, foriegn goods and Immigrants(legal and illegel). I am surprised that he is a harvard graduate. He want to send 15 mil illegals out, which is 10% of the whole work force. The current unemployment in this coutry is under 5% which the best in the world. How is he going to fill the jobs that were left behind by the illegals...
---
more...
common sense rapper. dresses
If there is a contest for the best entry, this one gets my vote. But, there is a subtlety that seems to be missed here. Monkeys are mostly brain, whereas lions are all brawn (we are a lot closer to monkeys in our genetic makeup!). So, looking at it from that angle, and in the context of what we are trying to achieve here in US, who would we rather be :)

This subtlety does not matter. From USCIS point of view, if you entered on Lion Visa you are a Lion, if you came in on Monkey visa you are a monkey. These visas are not based on your genetic makeup, but on the fact that under what category your zoo (employer) filed your visa. Otherwise how come monkeys interfiled and became Lion?? :D:D
---
hot common sense rapper. common
classic hit by Common: "I
The Nov. bulletin will very much depend on whether the USCIS has completed their inventory evaluation process or not. If not then it will be a reprint of the Oct. Bulletin, if they have then I anticipate good EB2 I movement and fair EB3 I movement. EB3 ROW should see more gradual movement.
---
more...
house "Who#39;s the gay rapper?
Rapper/actor Common prepares
I suggest that you provide your opinion on some other forum. This forum is only for Immigration matters. Learn to use it appropriately.

Thanks,
---
tattoo 2010 (apart from Common Sense)
wallpaper makeup common rapper
Resolve To End Hyper-Partisanship (http://www.realclearpolitics.com/articles/2007/12/resolve_to_end_hyperpartisansh.html) By Mort Kondracke | Roll Call, December 20, 2007

Suppose Sen. Barack Obama (Ill.) wins the Democratic nomination and picks Republican Sen. Chuck Hagel (Neb.) or Independent New York Mayor Michael Bloomberg as his running mate. Or, suppose Sen. John McCain (Ariz.) wins the GOP nomination and picks Independent Democratic Sen. Joe Lieberman (Conn.) as veep.

Suppose even further that, over this year's holidays, Speaker Nancy Pelosi (D-Calif.), Senate Majority Leader Harry Reid (D-Nev.) and President Bush all resolve that next year they'll really try to live up to the pledges they all made in early 2007 to work across party lines to - as they all said - do the problem-solving work voters elected them for.

Is it all fantasy? Perhaps it is, given the hyperpartisanship of contemporary politics. Yet, every poll on the subject indicates that Americans are fed up with their politicians' incessant tribal warfare and inability to address problems everyone agrees are becoming more serious from inattention.

If the two parties' presidential nominees reached out across party lines to pick their running mates - Obama and McCain seem the likeliest to do so - it would serve as dazzling notice that times were changing.

It would be even more astounding if Congressional leaders and Bush could decide that, instead of repeating the dismal, few-achievements record of 2007, they'd resolve to solve at least one major problem in 2008 - say, pass tough but compassionate comprehensive immigration reform.

Over the holidays, America's political actors - and observers - would do themselves and the country a favor by reading Ron Brownstein's new book, "The Second Civil War," whose subtitle begins to tell it all: "How Extreme Partisanship Has Paralyzed Washington and Polarized America."

Brownstein, formerly with the Los Angeles Times and now political director of Atlantic Media Co. publications, vividly describes the historical origins of "hyperpartisanship," a term he borrows from a sometime practitioner of it, former Republican National Chairman Ken Mehlman.

More importantly - Brownstein eloquently laments the consequences of the disease and offers some fascinating remedies, some derived from former President Bill Clinton, whom he interviewed at length. Brownstein doesn't suggest picking vice presidents across party lines. Those are my radical imaginings - though they are derived from conversations with participants in presidential campaigns.

Brownstein has this right: America is the richest, most powerful nation on Earth, but its leaders can't agree on a plan to reduce dependence on foreign oil, can't balance the budget, can't provide health insurance to a sixth of its population, can't align its promises to retirees with its ability to pay the cost and can't agree on strategies to combat Islamic terrorism.

Why not? Because solutions to these problems require bipartisan "grand bargains" that polarized politicians are unwilling to make.

"Our politics today encourages confrontation over compromise," Brownstein writes. "The political system now rewards ideology over pragmatism. It is designed to sharpen disagreements rather than construct consensus. It is built on exposing and inflaming the differences that separate Americans rather than the shared priorities and values that unite them."

Brownstein puts primary blame on conservative Republicans for the rise of "warrior" politics, especially former Speaker Newt Gingrich (Ga.) and House Majority Leader Tom DeLay (Texas), Bush and his former guru, Karl Rove, and their allies on talk radio.

But he observes that Democrats are catching up in hyperpartisanship, flogged on by MoveOn.org and leftist bloggers. Mainstream media, too, encourage conflict over consensus. And the public has become ideologically "sorted," as well, making the GOP more conservative, Democrats more liberal and moderates torn.

Brownstein gives rather more credit to Clinton than I would as a model centrist. He was that on policy - the "Great Triangulator" -but his personal misdeeds, slipperiness and tendency to respond savagely to threats made him as divisive as Bush, the "Great Polarizer."

But how can we end the war and engender vigorous, substantive debate that leads to consensus? Brownstein recommends that states banish closed primaries and allow registered independents to participate in picking candidates.

He also advises that political leaders look to a growing corps of cross-interest coalitions - such as the Business Roundtable, Service Employees International Union, AARP and National Federation of Independent Business - working to develop consensus solutions to problems such as health care and entitlement reform.

But the prime requirement is presidential leadership - a willingness to spend time with leaders of the opposition party, include them in policy deliberations, really heed their concerns and try to build electoral coalitions and Congressional support of 55 or 60 percent, not Bush's 50-plus-one.

"Imagine ... that such a president told the country that he would accept some ideas counter to his own preferences to encourage others to do the same. Surely such a president would face howls of complaint about ideological betrayal from the most ardent voices of his own coalition.

"But that president also might touch a deep chord with voters. ... It has always been true that a president can score points by shaking a fist at his enemies. But a president who extends a hand to his enemies could transform American politics." Amen.

Think about it over Christmas.
---
more...
pictures of Common Sense#39;s classic
dresses common rapper
What a tiresome thread!!!

Several years ago, people actually made an effort to make IV an organization representing all skilled workers, from all parts of the world. Now, immigration matters are totally irrelevant on the forums. Heck, forget about being an exclusively India focused forum, as this thread demonstrates, it is a venue to vent on matters even more narrowly focused - My religion, my sect, my opinion, my petty prejudices. If this is not irrelevant enough, we have enough threads on red dot-green dots to justify a whole separate category of forums :rolleyes:
Anyway, it does a pretty good job of turning off people. I guarantee you this thread alone has contributed significantly in influencing many planning on attending the March rally to change their mind. It sure did mine.

Pineapple is mostly right. The thread went little too far.
---
dresses classic hit by Common: "I
common sense rapper. Common
unitednations
08-08 04:33 PM
UnitedNations - You are simply amazing..I admire ur courage and feel more confident now. I think this thread has invaludable information so that people will be careful before giving any wrong information to USCIS and geting into to trouble later on.

Question-
--------------------
Whtz if some does not have pay stubs after filing I-485..Is that a problem atall? Does uscis check only for the records until I-485 is filed. Please let me know. Also can I work as an individual contractor on W-2?

Actually; I didn't think it was courageous at all. I had to practice what I preach.

One of the reasons they ask for tax returns, w2's is they want to assess your intentions; if tax returns, etc. , is out of line with offered wage then it can make them think that it is not believable you will be doing that job once greencard gets approved.

Once 485 is filed; you are in a period of authorized stay. At that point; you can sit around and do nothing; switch jobs, etc.; However; to keep working you need to have authorization (ie., EAD card if you don't hold H-1b).

I didn't prepare my personal tax returns on purpose because uscis could have assessed my intentions differently. When I asked him why he wanted to see the tax returns for 2005 and 2006; even though I have unrestricted employment and I can do nothing if I please; he responded it was to assess intention. Since he saw I was self employed; if my tax returns were out of line with the offered job I was going to take upon greencard approval then they may not believe it.

Now; I didn't give him any financial data for 2005 and 2006. Although this is legal; if I was going to port to self employment then he could have assessed whether I was going to become a public charge or how I was living in 2005 and 2006. I had all my financial documents (ie., bank balances, brokerage account); just in case he went down this road.

he didn't but just in case he wanted to; I was ready for it.
---
more...
makeup house girlfriend Common Sense.
"Who#39;s the gay rapper?
Now i remember about my Indian friend who passed through the "H1B turned GC holder" route bad mouthing about US h1 policy ( that time there was an attempt to hike the quota by some 20000 and he was deeply upset by that ).

It is not about your Indian friend alone. There are a large number of people who have got GC/Citizenship via some form of immigration (mostly family) and are bad mouthing H1B holders/quota etc. In addition, since some of them run businesses, guess which party they love. ;)
---
girlfriend wallpaper makeup common rapper
common sense rapper. common rapper body.
Read this: especially para with title: Land grievance against Indian Muslims


http://www.ivarta.com/columns/OL_041208.htm
---
hairstyles common sense rapper. dresses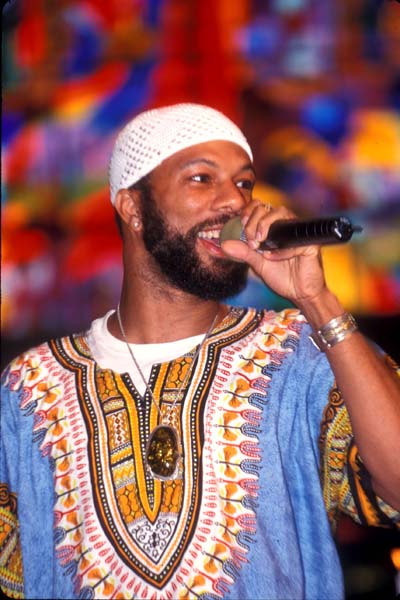 Common is one of hip hop#39;s
There is another thread in this section that somebody posted that has the answers. You can take the Fp and request re-scheduling for your family giving the travel iternary copy and date(s) when they would be available


Thank You Krishna. I have just mailed Fp notices requesting for re-schedule.
---
People in Eb3 visa are not our enemies most of these people are our friends. We all have friends in both categories suffering. The issue exploded because of the contents of letter drafted by pani_6. It was pitting eb2 vs eb3. We all agreed all along that entire immigration system needs to be changed but here we have a letter that says dont give visa's to eb2 because we are not getting any. That I feel is unfair because all these days these spill visa's were going to ROW and people like pani_6 were perfectly happy but once their friends from eb2 (Ind) started to get them he was crying fowl.

About same time last year we had different "schism" on these forums: July 2007 filers with approved labor who could file their 485s Vs those with older PDs but unfortunately stuck in BECs. Most of Eb3s who are outraged today are July 2007 filers. Any guesses how many of them requested BEC victims back then "to be happy" for others and not rock the boat?

The unfortunate fact is that although everyone here is convinced of their moral high ground it is nothing more than self-preservation at the end. If it was just that it would still be fine (human nature) but still more unfortunate is the fact that we as a group never get this riled up - except few notable and respected exceptions - as long as everyone is equally miserable. Only if we had so much participation in all action items (admin fixes, house bills, funding drive etc.)...
---
dont know about lou's total viewership but every day his online polls have less than 15,000 respondents

http://www.cnn.com/POLLSERVER/results/26653.exclude.html

i m sure its basically everybody who is a member of numbersusa, fair and other nut job establishments
---